The war is over and you lost.
Google Panda Update, Adwords Slap / Ban, Youtube Accounts Killed, Amazon Kindle Restrictions, Nexus Tax, Plimus Bans IM Products and More…
It's A War On Internet Marketing!
Actually, many would say it is a long overdue correction. To eliminate the scummy, make money overnight and push button millionaire programs. What has happened in the process is that some legitimate online businesses have been hurt. Unfortunately its part of the risk you take when "riding the line". The days of overnight internet millions may be coming to an end…
But What Can You Do About It?
Who cares. If your an offline marketing consultant then you wont be impacted by these radical changes. Offline IS and always WILL be an evergreen opportunity for those who are committed to helping small businesses. Years ago when you wanted to start a business your first order of operation was to get a logo and business cards, maybe incorporate.
Not Anymore…
When local businesses are in start-up mode they also want "social media" help. And this is the new business requirement that didn't exist in the minds of a new business just 5 years ago. To clarify, when businesses talk "social media", they are actually thinking about online advertising or getting new customers. In my experience they tend to blend websites, facebook and client acquisition and file it all under the topic of social media.
But What About Google?
Certainly we need to make sure that our clients are receiving the proper exposure from the largest search engine but it is NOT the end-all be-all for local businesses. This is something my partner and fellow offline consultant Jack Mize is rather vocal about. Keep in mind that Facebook and Mobile have both recently emerged as serious marketing tools for local brick and mortar businesses. Besides that….
Google Has It's Own Troubles…
I guess the FTC is chasing after Google . Apparently they aren't playing fairly with others and it has certain organization like Yelp and Expedia rather upset. Curious how this will actually work out considering the power, wealth and reach that Google has. It is really hard to comprehend when you think about it.
So Whats My Point?
I will summarize in bullet points. I know you like "them-there bullet points.."
Traditional Internet Marketing (IM) / Biz-Op Is Being Targeted
Offline Will Live Forever As Businesses Realize The Value And Seek Your Help
Google Is Not The Only Solution, It is One Of Many
Google Has It's Own Issues, With The FTC and Challengers Like Facebook
Some Closing Thoughts
Avoid the make-money overnight IM and MLM world if at all possible. Build real equity in yourself (skills) and your business (get customers). Because setting up 1,000 autoblogs that make $1 a day each just won't work. Remember, people and money follow value. There is no real value in autoblogs, not to Google, the visitor or You.
If you really want to profit from all this online madness just focus on providing value. Real solutions, real advice and avoid the "quick buck".  I would love to hear your thoughts on the subject. Leave a comment below and I will send a FREE Street Fighter T-Shirt to the best one (totally subjective of course).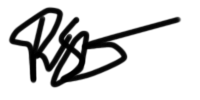 P.S. – In case your wondering… I still think Local Business Marketing rocks and yes, I still help local businesses in my area. You should too, they need it.