Put your money where your mouth is…
With the growth of Facebook and Linkedin, two alternate advertising platforms have emerged for local businesses. And if your not helping your clients leverage these platforms then you are leaving a huge hole in your marketing service.
Here is the breakdown:
– Facebook Advertising: If the business is social (i.e. A coffee shop) then social advertising is probably a good idea.
– Linkedin Advertising: If the business is B2B (business selling to other businesses) then Linkedin is probably a platform worth trying. PSSST….. hey you, if your an offline consultant, this is a good platform for you to try.
– Google Adwords: With places integration into Adwords you now have even more local advertising power. This is a critical new tool for local businesses. Leverage places / maps as much as possible.
So, A few questions for you:
Are you currently offering paid advertising?
Do you know at least one of these platforms?
Would your current clients benefit from paid advertising?
QUESTION: But Robert, How Do You Charge For This?
That is a great question. Many "agencies" charge a percentage of "ad spend". So if they charged 20% and the company that is advertising spends $5,000, then the management fee would be $1,000. But I don't follow this method.
Typically, local businesses spend less than $1,000 a month. Obviously this depends upon the level of competition and the cost-per-click (CPC). Anyway, I tend to charge a flat monthly fee that scales based upon an overall management package. With a minimum of $200 a month to manage paid advertising campaigns.
So…This is your fair warning!
You need to jump on the bandwagon…and the data is all here to prove that paid advertising is here to stay and growing. It is time to get familiar and start offering paid advertising services my friend. Stay tuned for the next post as I go into greater detail about each of these advertising platforms.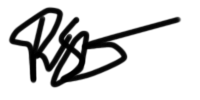 P.S. – Best comment gets a "Street Fighter T-Shirt".
Despite economic uncertainties and higher gas prices, online ad spending showed a strong second quarter across all channels, according to new findings from IgnitionOne.

The digital ad shop, until recently known as SearchIgnite, found increases in year-over-year spend across all three major online media channels, including paid search, display and Facebook.

Even amid Facebook's rise, Google was again the standout performer. It showed significant gains in year-over-year search spending and significant market share traction for its AdEx display platform.

Specifically, U.S. paid-search spend grew a steady 12% year-over-year in the second quarter, while growth was flat quarter-over-year, according to IgnitionOne.