How Much Should I Charge?
A question I hear often and a very good question indeed. This is not something you want to screw up! It is worth thinking about to ensure the highest profits for your offline business. The question is…
… How Do I Make The Right Pricing Decision?
Most new businesses look at the market competition and start by offering a lower price than competitors.  But is this really the right way to start? I would argue against it. However, getting your FIRST offline client is more important than anything (including price strategy). But lets assume that you already have a few clients….
… Then What?
Well, your first few clients need to be ignored for the moment. You need to focus on the future and find a price model that will meet your financial needs. Here are a few things to consider when setting price:
What are your costs to provide the service (labor, tools, etc)?
How hard do you want to work?
Can you scale and service a large number or would you rather have only a few?
Who charges the MOST and Who Charges the LEAST in your market?
How is your product or service better or different ?
These are just a few ideas to get started. What you may find is that charging more and having fewer clients, is the best path for your goals. If your uninterested in servicing hundreds or even thousands of offline clients, there is no reason to attempt the Wall-Mart pricing approach. Anyway, I am….
Not Sure I Have The Perfect Answer For You…..BUT!


I happened to meet the one expert who does have the answer. His name is Jason Marrs and he recently released a book that he co-authored with Dan Kennedy (Godfather of direct marketing).  His new book is titled: Price Strategy.
This is a fantastic resource for anyone seeking some guidance on this subject.But…
It Gets Even Better Because….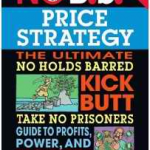 I managed to tackle Jason in the hallways of the GKIC SuperConference in Chicago. Surprisingly it required very few physical threats and absolutely zero black-mail to get him to agree to an interview.
Great News…. Right?
So here it is, my no holds barred interview with Jason Marrs which reveals the proper way to go about pricing your products and services. You asked and we hop to deliver the answer to one of the biggest questions in the business. Well… second biggest behind "how do I get my first offline client?". Here it is:
Interview with Jason Marrs on Price Strategy: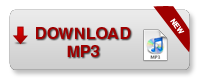 Hope you enjoy the audio…. There are some quality price strategy tips that you can put to use in your business immediately. I would also suggest that you get your copy of the Price Strategy book as well. Mine is dog-eared and highlighted to death, it is a must-have resource for any business library.