Summer is here.
It is hard to ignore summer in Arizona as temperatures exceed 100 degrees. The painful reminder comes as I burn my fingers on the metal door handle of my car. So now I have made plans to escape this heat and will do it soon, have you made your plans yet?
(quick personal interruption)
<– Notice the picture of the dog at the beach…
That is our new pup Lucy enjoying her first sunset in San Diego. Quick Side-bar about Lucy.. She was born late January during cooler times in Phoenix. She is a puggle which is mix between Pugg and Beagle. Technically "a mutt" but the marketing guys from dog breeder land got a hold of this one and gave them the "official title". Anyway…
Why am I boring you with the dog talk?
Well, I plan to spend most of the summer in San Diego which is why you see Lucy checking out the beach. I wasn't planning on staying long but the girl (Lucy) is happier there so I feel it is my duty to keep the peace. At least that is the logic I am using for now.
However, there is another reason to talk about San Diego…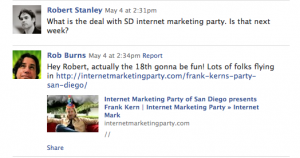 The FIRST EVER Internet Marketing party San Diego edition. This is a no-pitch, no-hassle meetup event for marketing types like you and I to get together and hang out. The original Internet marketing Party is run by David Gonzales in Austin and he gets all the biggest names in the IM business to show up and share great information. My San Diego buddy Rob Burns will be running the SD edition after David assists kicking off the inaugural event. It is really cool too because…
Its Almost Like Spring Training For Internet Marketers.
I say this because you get access to some of the top marketing minds in the business but without the price tag. You know… like spring training for baseball, get it? Anyway, here is the other "inside scoop" many folks meet up and have lunches, dinners and such both before and after the event. So…
I Will Be There, Will You?
I realize that not everyone can run down to San Diego to goof off on a Wednesday…but if you can, please reserve your spot soon. I know this thing is going to be fun and a great chance to hang out without the stress of the typical "buy my stuff" hassle. I also hear that Frank Kern plans to kick this off. I have invited my friend and business partner Jack Mize and it looks like he is gonna make it. So..
Even If You Hate Me, You Gotta Love Jack Mize !!
Well, you don't have to love him but he is a solid guy and one heck of a marketer. Particularly if your focused on the offline marketing niche. I think Jack and I will hang out for before and after the event (can't speak for him). So if your interested in meeting up then come out an play and skip the hotness (yes that is a word). If you can, please come join me in San Diego on the 18th.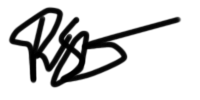 P.S. – In case you missed it, here is the link to signup. You will need to be on the list to get location information. I am on it as well because they have not settled on a location and that is how David will send out the location info.