I see one major issue with Kajabi…
You need a product or the future plan to release one to really take advantage of the Kajabi platform. So.. it is not the cure to all that ails you. It is for the marketer that has a product or is very serious about creating one. And since it has a recurring expense associated with it, you really need to have a product to sell so you can cover that cost.
Anyway, despite that.. I just finished watching the video overview (at 1am) and here are the major features that I liked:
Perpetual launch – I wanted this for potential use with offline clients (more on this later)
Video Conversion – I have struggled with providing mobile content to my members (its a pain)
JV / Affiliate Management – Communicating with JV partners is as important as communicating with customers. I am using the JV module now (as a JV) and I like what I see and what I have experienced.
Shopping Cart – (future module) Although this isn't currently available it is a VERY compelling reason for me to buy. I have purchased and used the following software tools; Infusionsoft (a.k.a. confusionsoft), 1shoppingcart, Nanacast, and a few other more obscure ones. I have not been excited about any of them.
Conversion / Split testing – This is more important to me now than when I first started playing the "marketing game". I used to just be happy with a sale regardless of conversions. That changed as the numbers changed and its something worth paying attention to.
There is more than that…
But that's what caught my attention. I spoke to a friend in the business who has an insider view on the product (hi Mike!). He was telling me how rapidly the product has changed and that each release seems to get better and better.
What does that mean?
To me… that means I need to get in now while the price is low (relatively speaking). I also need to take FULL advantage of the 14 day trial to make sure I can leverage this seemingly powerful tool. I will post an update once I make my way into the product and share more details too.
Now what ?
Well… for me, I am purchasing. For you.. I don't know?
I don't think you should purchase unless you have a product but you might want to take a look at the 14 day trial and determine if it makes sense for you in the future.
Here is a no-strings special offer too: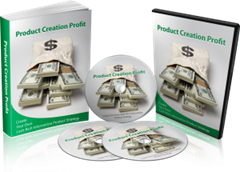 Signup for the 14day trial or early bird using this carefully hidden > affiliate link < and then kick-off your free trail. Once you do just shoot me a message to Kajabi [ @ ] robertmstanley.com . And I will give you access to the recorded version of my recentProduct Creation Profit seminar.
Even if you don't have a product.. it would be worth getting the trial. At a minimum so you can take a sneak peek.
If not..
No worries. I will post another update (with video) showing you what I am doing to make the system work for me. And hopefully you can find that to be useful.
Regards,