Have you started outsourcing yet?
You know.. all the stuff you hate to do and never seem to find the time to get done. I have been doing it for a while but, like you, I was very reluctant at first.
Why outsource when you can do it better?
I know. When it is something your good at why would you outsource? I bet you can do the work faster, better and easier than anyone you know. That is fine… but now you are limiting the amount of money you will make. One person can only work so many hours a day. Eventually you hit a wall and need help.
What Kind of Stuff Can You Outsource?
Almost everything in the Internet world can be outsourced. And certain things can't but lets talk about a few things that you can outsource:
Calling / Scheduling and Administrative work
Web Development and Design
Project Management
Social Media Tasks
Search Optimization
Programming and Software Development
Book and Article Writing
And more..
But What About the Risks?
Well. That one is worth talking about more. So I held a one-on-one interview with fellow offline marketer Howard Tiano. Howard is a genius when it comes to outsourcing and on this call he provides some great tips on how to avoid the biggest outsourcing mistakes and risks.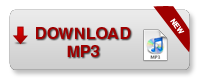 Regards,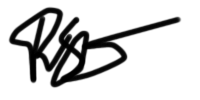 p.s. – Please leave a comment and let me know what you think about outsourcing and if your currently doing it…