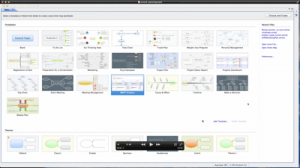 Ready to plan an event or new project? Looking for an easy way to brain-storm and make your plan? Good.

This is a Quick and Easy Way to Plan
Does not matter if your planning an event or a project, mind-mapping is a fast and effective way to get your plan organized quickly. Here is the basic breakdown of what you need to do:
Download Xmind (free mind-mapping software)
Start your mid-map central topic
Set the map properties and style to "matrix"
Create dependancies as "sheets"
Link sheets and resources as needed
This is a difficult one to convey purely as an written article so I made a quick tutorial video that I posted on my you tube channel and embeded here for your review:
Resource mentioned in this video:
If you found this tip useful please subscribe to my youtube channel or share this post. Thanks for your support and hope you have a great 2014!
-Robert